A slow
internet
connection costs time and gets on your nerves. For this reason, taking the time to optimize the settings is almost considered a must – particularly since an
optimization
in terms of speed doesn't come with any additional cost, neither for a hardware extension nor for the software, but some
utilities
can tweak and optimize internet settings for you.
Here are some utilities that can fine tune your internet settings that are hard to find in windows
registry
. Hope you'll find these helpful in optimizing your internet speed.
---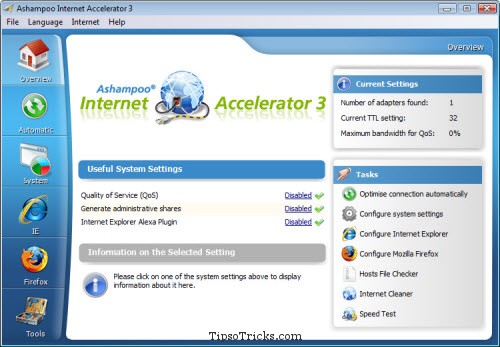 Ashampoo Internet Accelerator analyzes your computer and optimizes all the relevant settings with a single click. You don't need to know anything, just select the automatic optimizer and you're done. It also includes an Internet connection speed test tool so you can test your performance directly. In addition to automatic optimization advanced users can still access all the individual settings and adjust them manually to speed up internet.
---
SpeedConnect Internet Accelerator is a powerful Windows application designed to optimize your network connection and speed up all your internet activities. This translates into a faster internet connection, faster browsing and email, faster downloads, faster online gaming, improved Skype connection. The comes with both paid and free versions. To download the free version click the link given at top right of the official site.
---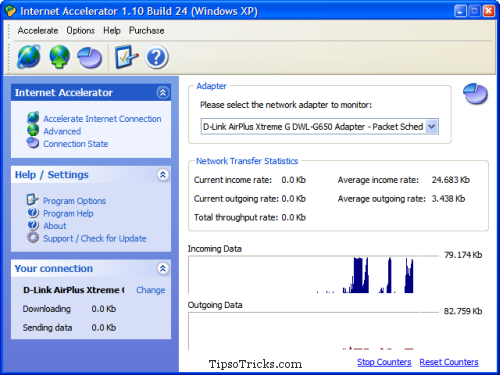 Internet Accelerator improves various configuration settings that directly affect your network and Internet connection speed. It offers limited number of features but for beginners these setting are enough to see a speeding internet connection.
---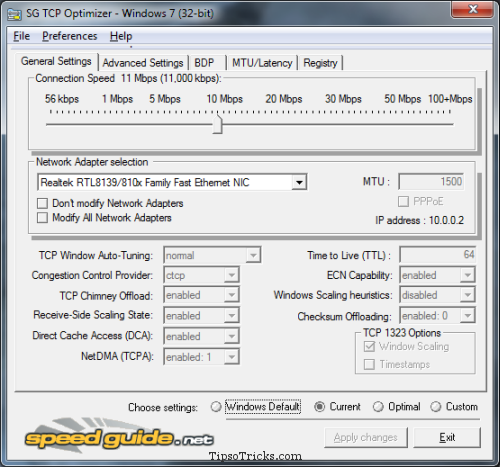 The TCP Optimizer is a free, easy Windows program that provides an intuitive interface for tuning and optimizing your Internet connection. There is no installation required, just download and run. The program can aid both the novice and the advanced user in
tweaking
related TCP/IP parameters in the Windows Registry, making it easy to tune your system to the type of Internet connection used.
---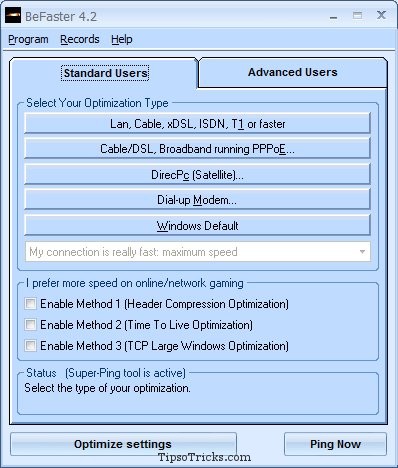 BeFaster is a connection optimization tool. It helps you to speed up your internet. In addition to main feature, it wakes suspended connections and prevents connection drops. Through its unique 'Super-Ping' tool, it prevents connection drops so you can enjoy seemless browsing and downloading.